Some bands have debut records that miss the mark. Then there are bands who release debut albums so put together, and well written that we wonder where they've been hiding or entire lives. Here are some of the best debut albums released from 2010 to 2014.
The albums aren't listed in any particular order (1 is not the top, 10 is not the bottom). Each entry is accompanied with a mini review and rating.
Click this (link) to see Pt 1 of this list. Honorable mentions can be found on our Top 10 page.
Please keep in mind that I'm only one person, and can only listen to so many albums before my brain explodes. If you think there's a debut that I should listen to, please contact me at platypusreviews1486@gmail.com with the band and their album (for this list the album has to have been released between 2010 and 2014).
I have excluded bands that were formed after a member's previous band broke up or bands with members who were has previous success in another group (i.e, Of Mice and Men, Beartooth, Falling in Reverse, the many, many Jonny Craig bands, etc). These are bands who are fresh off the rookie circuit, and are cutting their teeth with this release. EPs are off limits, as they are often not good representations of what a band is truly capable of (though there are always exceptions to the rule).
6. Only Forever - Alive Like Me (2014) -
Last January, Alive Like Me dropped their debut single, "Start Again". At a glance, it is very similar to label mates Hands Like Houses (who are featured in the 1st half of this countdown). A soft piece, with vocals that bring to mind Kellin Quinn, and a highly catchy chorus, this is the perfect debut for the band. Well written, and shows this isn't another "Rise-core" band. Subtle breakdowns, a softer delivery of vocals from frontman Jairus Kersey, and a well mixed single give the band a nice platform to build upon. Their debut album was released in October of 2014, and was met with generally positive reviews. Though it may come off as an imitation of aforementioned SWS, they band comes into their own as the album progresses. A mild mix of post hardcore, alternative rock and pop, this is an ear pleasing debut. Sure there's nothing overly spectacular, and can seem a bit repetitive at times, this is a stellar debut. A cohesive album that showcases their abilities, and potential for the future, Alive Like Me are sure to become one of the top bands in their field. "Our Time Down Here" and "Slip Away" are my recommended tracks for this album.
Rating - 7.5 to 8/10
7. Wishful Thinking - Neck Deep (2014)
One of the best albums of 2014, Neck Deep is another one of the surprises 2014 threw at listeners. Just when fans thought pop punk was dead, the little Welsh band that could pops up. After several successful EPs in the U.K, the band released their international debut album through Hopeless Records (a label that knows a thing or two about launching pop punk bands to the top). As with many, if not most pop punk debuts, there's no ground breaking work done here. But among the many albums that sound monotonous, and lack luster, Neck Deep have set themselves apart. A sure classic, this album provides the music world the nostalgic pop punk album everyone was wishing they had. Amidst other pop punk bands who are more pop than punk, Neck Deep stays true to the pop punk morales. Power chords, songs about heartbreak, and oversized shorts on skinny legged men in their twenties. Simply put, this is a fun, fast paced, energy filled album that will make your summer. "Zoltar Speaks", "Growing Pains", and "Part of Me feat. Laura Whiteside" are tracks to check out. The lead single too of course. "Losing Teeth" renews faith in the genres authenticity, and provides a great summer song. The U.K boys are set to release their second album this August, and I for one can hardly wait to hear it.
Rating - 8/10
8. Youth
-
Citizen
(2013)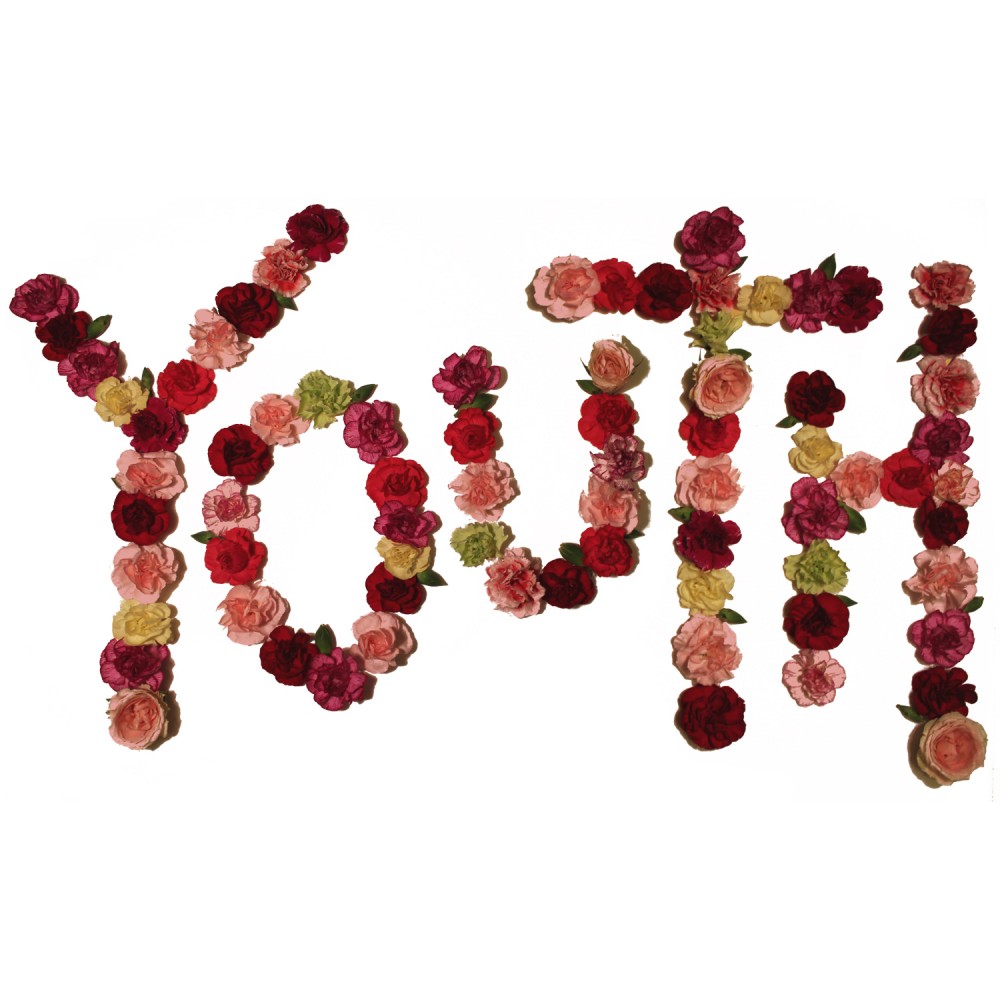 If you're looking for a throwback to some of the classic post hardcore bands like Brand New, Say Anything, Senses Fail, or Taking Back Sunday, then Youth is your album. I did a review of their second album, "Everyone Is Going To Heaven" about a month ago. The two album are very similar, but at the same time very different. This album is more along the lines of pop punk meets grunge meets hardcore. Full of well written choruses, and nostalgic guitar riffs you're sure to get sucked into this album without even realizing it. One of my favorite tracks is "The Summer". It's a slower, alt rock, grunge based piece that maintains a surprisingly dark atmosphere. If you're into early 2000s post hardcore then you'll love this album. And if you're not... well you still find yourself humming along to tracks like "How Does It Feel?", "Roam the Room", or "That Night I Drove Alone". Overall, this sounds like the soundtrack to an indie film, which is pretty cool.
Rating - 8/10
9. Talking Dreams -
echosmith
(2013)
Before being shot to mainstream success, echosmith was a small indie band that had its first major touring stint on Warped Tour 2013. Now, the four siblings are sharing the stage with names like Taylor Swift and Imagine Dragons. Taking the world by storm with a catchy indie pop debut, this band is a gem among the rising talents. "Talking Dreams" is rightfully the title track, and is one of the strongest in this mix of highly infectious pop tracks. I'm not even going to discuss "Cool Kids", the radio ruined that song for me. Other standout tracks include "Nothing's Wrong", "Let's Love" and "March into the Sun".
All four siblings have plenty of room for improvement, but let's not forget, they're all under 25. Sydney's vocals are great, though not as strong as one would hope they would be for a lead vocalist. In fact, none of the siblings are particularly great musicians, but again they're young. Noah's guitar work is the strongest aspect of the album. Drums are pretty standard for an indie piece, and the bass is sometimes lost in the guitar or vocal dominated tracks. Still, you can't deny these four have talent. Having written one of the catchiest albums of 2013, it's little wonder why they're as popular as they are today. A word of advice, don't buy the 2014 re-release, the original 2013 album is best. Plus the album art is way cooler.
Rating -
7.5/10
10. Season of the Dead - Chasing Safety
A lesser known metalcore group who released their debut around the same time as Alive Like Me, this is one band you should keep an eye on. Signed to Outerloop Records, an imprint of Fearless Records, they share a label with fellow metalcore men, ICE NINE KILLS, Youth in Revolt and Brightwell. A more "theatrical" take on metalcore, along the lines of Memphis May Fire's "Unconditional", these New Jersey boys made a splash with their EP "The Machine". Their debut doesn't disappoint. The opening track, "Common Enemies" is a brilliant way to open the album. With stellar unclean vocals from frontman Johnny Galivan, and sweet Richard Roger's esc clean vocals from Kenny Davis, the two team up for a great first single. And the energy created here doesn't stop. Upon initial listens, "Far Away" was a bit much for my taste. A very auto-tuney, electronic metalcore number, it grows on you the more you listen to it. The title track is the strongest, also featuring vocals from Garret Rapp from one of my favorite bands, The Color Morale. An all around great track, each members part is played perfectly. A little pat on the back for whoever mixed this, because they did a killer job. An album can be well written, and recorded, but a poor production can leave it flat. That's not the case here. Chasing Safety should be proud of what they've accomplished in this past year. Metalcore can sometimes be generic, with too many breakdowns and death growls. This band gives it a fresh twist, while still adhering to the basic guidelines of the genre. A must for fans of Memphis May Fire, The Word Alive, and I Killed the Prom Queen.
Rating - 8.5/10